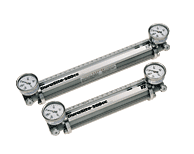 Designed to maintain the phase of the sampled fluid, the DuraSite constant Pressure Sample Cylinder features a free-floating piston design to retain the sampled product and pre-charge pressure.

NO FILES AVAILABLE
Have any questions or not sure which part you're looking for?
Call us today at 901.363.0377 or email us, and we're happy to help!