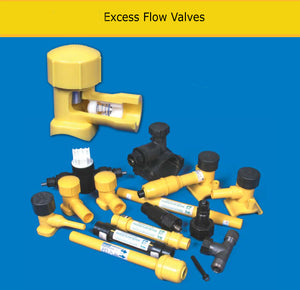 Excess Flow Valves are used to minimize escaping gas in the event of third party damage and other types of line ruptures.
Maintenance-free...No lubrication or monitoring required
100% Production-tested...per ASTM F1802 test method assuring trip and bypass flow rates per CFR Title 49 D.O.T. 192.381, MSS-SP-115 and ASTM F2138 governing standards
Valve Resets Automatically...no need to excavate or manually repressurize line
Low Pressure Loss...maximizes gas flow
Self-cleaning Design...resists particulate build-up
Integrated Seal & Restraint Rib...provides gas-tight seal and positive restraint
Have any questions or not sure which part you're looking for?
Call us today at 901.363.0377 or email us, and we're happy to help!