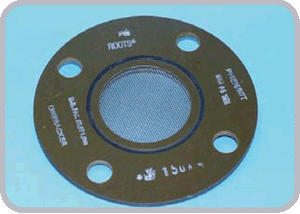 Using a 20 mesh stainless steel screen, the Gasket Strainer helps protect against potential damage to precision pipeline measurement and regulation equipment caused by occasional introduction of weld slag, plastic pipe shavings, or other debris.
Serves as a functional gasket.
Have any questions or not sure which part you're looking for?
Call us today at 901.363.0377 or email us, and we're happy to help!