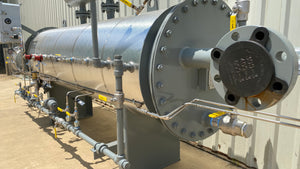 Indirect heaters provide a means of transferring heat from a bath of water to flowing liquids, such as gas or liquids, enclosed in pressure containing pipes. safe and economical means of providing heat to pipeline gases at high volume flows thank the smaller heater packages are capable of applying Indirect Heaters are built specifically for each application.
Please call for ordering your indirect heater today.
NO FILES AVAILABLE
Have any questions or not sure which part you're looking for?
Call us today at 901.363.0377 or email us, and we're happy to help!