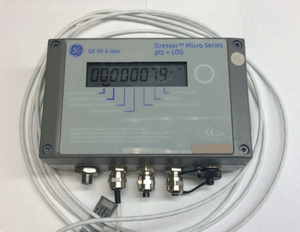 The ROOTS® micro corrector is part of the new Micro series of electronic products from Dresser Measurement. The Micro Corrector, Model PTZ + Log, calculates corrected volume by measuring live temperature and pressure. Supercompressibility is calculated using the AGA 8/SGERG 88 Gross Characterization Method. The unit has logging capability for 35 days of hourly logs, 48 days of daily logs and 15 months of monthly logs, as well as an audit log. Designed to be the best value in the industry, available in several transducer ranges, the ROOTS® micro corrector offers versatility at a competitive price.

Have any questions or not sure which part you're looking for?
Call us today at 901.363.0377 or email us, and we're happy to help!