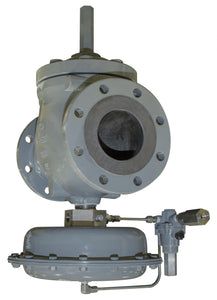 The BelGAS P1098 pressure regulator is an accurate and economical pressure control device for large volume gas use in pressures from inches of water column up to 200 PSIG. The Belgas P1098 incorporates a two-path pilot system and a large area actuator diaphragm allowing for fast and accurate response to changing flow conditions. The pilot acts as an amplifier to the main regulator valve for precision control. Bubble tight shutoff is also achieved with a sharp-edged orifice and soft seat material.
Have any questions or not sure which part you're looking for?
Call us today at 901.363.0377 or email us, and we're happy to help!