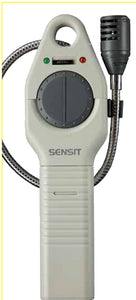 The perfect choice when locating hard to find natural gas or propane gas leaks. Perfect for finding leaks along exposed piping systems. High sensitivity allows immediate leak detection. Tick rate control to pinpoint leaks fast. Low maintenance and low initial cost.
Have any questions or not sure which part you're looking for?
Call us today at 901.363.0377 or email us, and we're happy to help!