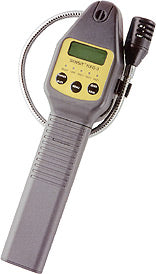 State of the art combustible gas leak detector capable of sensing many combustible gases such as methane, propane and natural gas. The back-lit LCD display shows percent lower explosive limit (LEL) and part-per million (ppm) simultaneously for accurate detection and analysis. Audible and visual alarms warn of potential hazardous conditions.
Have any questions or not sure which part you're looking for?
Call us today at 901.363.0377 or email us, and we're happy to help!