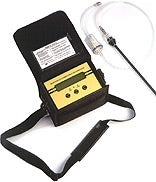 Locates gas leaks, monitor for oxygen, hydrogen sulfide and/or carbon monoxide with the most rugged combustible gas indicator built today. This CGI has many high tech features protected by its robust yet lightweight stainless steel housing. The large easy to read display continuously updates the user of gas concentrations.
Have any questions or not sure which part you're looking for?
Call us today at 901.363.0377 or email us, and we're happy to help!